Product Description
Agrochemicals 100 Water Soluble NPK Fertilizer 19 19 19
1. NPK 19-19-19 is a high effective complex mineral fertilizer, containing in assimilable form all the necessary nourishing agents required for upgrowth and development of plants, nitrogen,phosphorus, potassium.2. NPK 19-19-19 is effective in clayey, sandy, peaty and sour soils.
Monband can customize bags for you, 1kg, 2kg, 5kg, 9kg...
We also have other NPK fertilizers with different formulas:
High N Fertilizer: to use in seeding stage for some vegetables like spinach and cabbage.
High P Fertilizer: to use after transplanting for crops like beans.
High K Fertilizer: to use in fruit filling stage for crops like potato and tomato.
Balanced NPK Fertilizer: we can use it for most of the crops.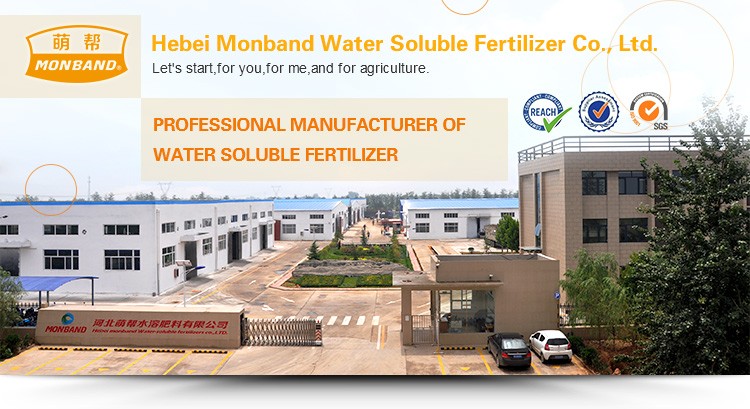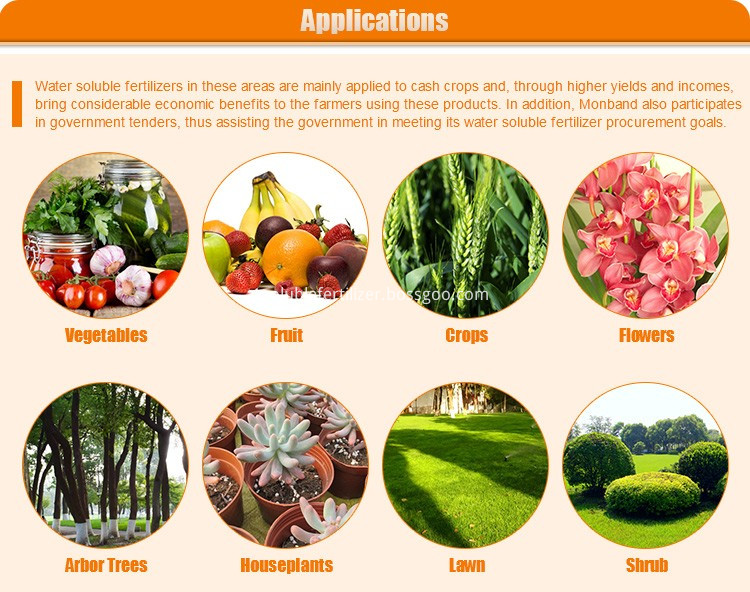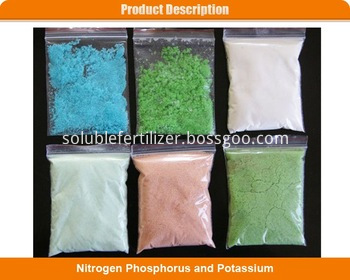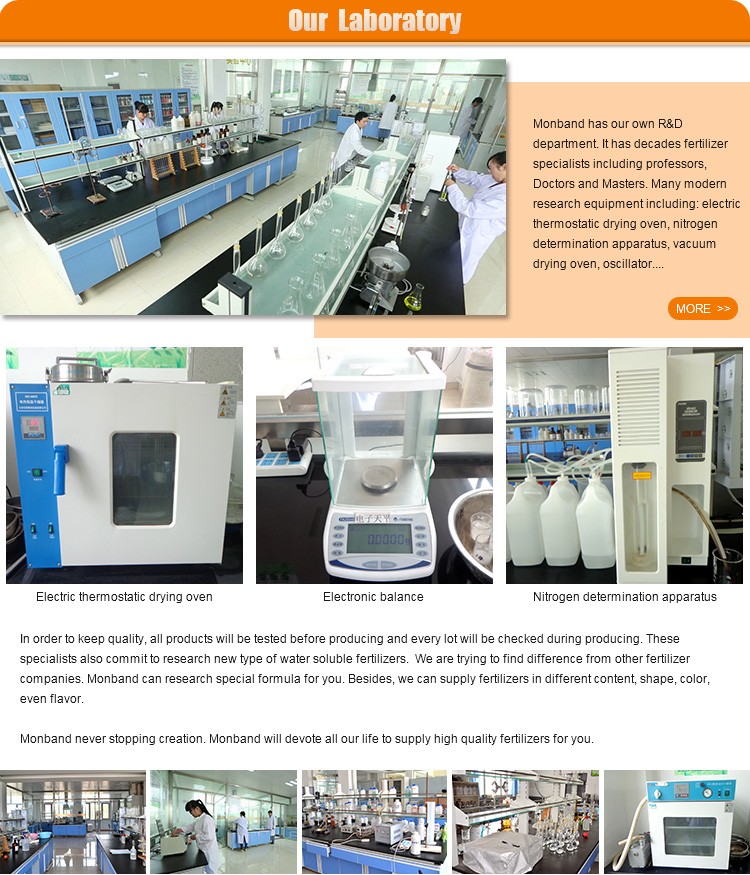 A
R&D:
In order to keep quality, all products will be tested before producing and every lot will be checked during producing. These specialists also commit to research new type of water soluble fertilizers.
We are trying to find difference from other fertilizer companies. Monband can research special formula for you. Besides, we can supply fertilizers in different content, shape, color, even flavor.
Monband never stopping creation. Monband will devote all our life to supply high quality fertilizers for you.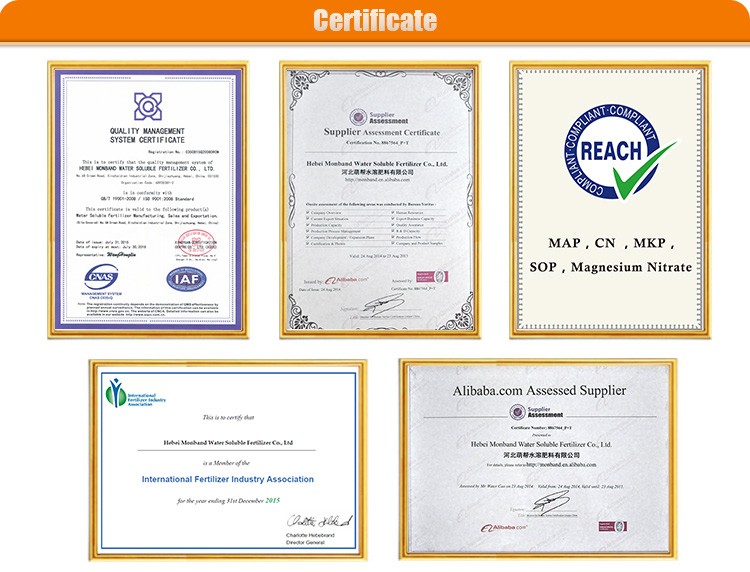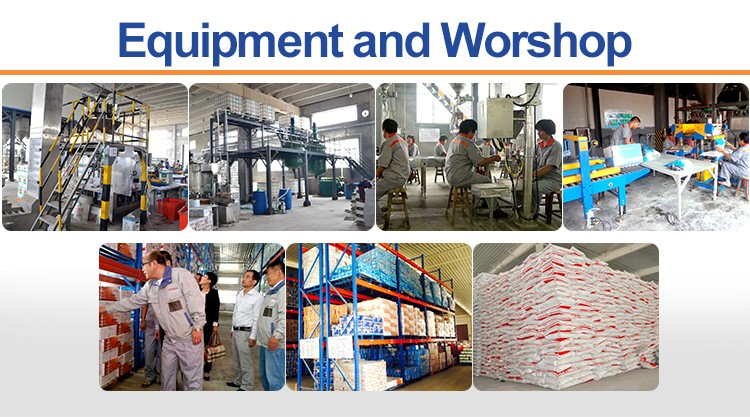 Vision & Strategy:
In 2014, Monband takes the measure of "Go out and welcome in", not only to cooperate with large international fertilizer manufacturer, but also to work with international agricultural colleges and universities, to promote own brand products.
We welcome our foreign customers to come to China, visit our factory and communicate with Chinese farmers in technology, in order to promote the development of water soluble fertilizer in China and worldwide.
Meanwhile, we should actively participate in domestic and international meetings, activities and research, to promote the development of the international market.
Monband will help expand the global promotion, better configure the raw material and logistics resources to reduce costs to ensure the company growth in production and sales.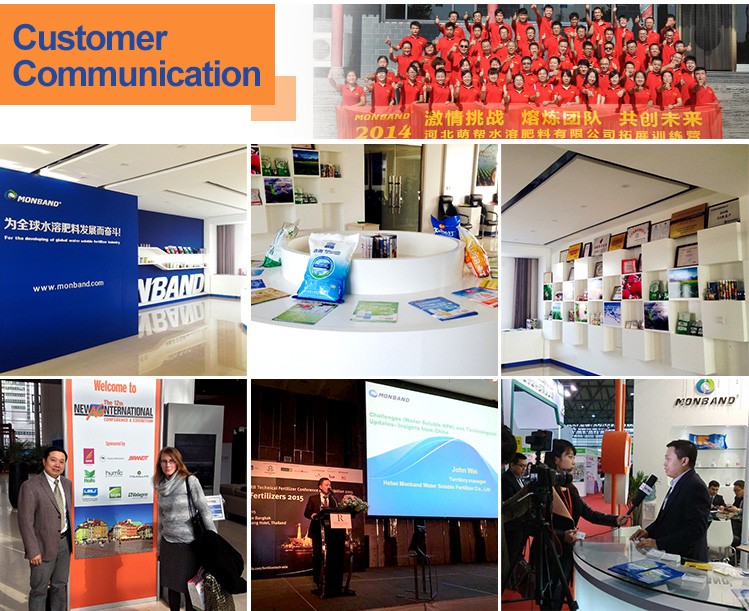 Monband Culture:
Just like most companies, Monband also has our company culture. This culture is not only some simple sentences. It is our working principle. We always take: Let`s Start, for you, for me, and for agriculture as our mission.
Working Theme: Increasing efficiency, cost reduction, fine management.
Guiding ideology: Innovation, seizing opportunity, steady development.
Company Vision: Building better life, Realizing life value, Creating respected enterprise.
Where We operate:
Domestically, the markets are mainly located in Hebei, Shandong, Liaoning, Shanxi, Henan, Inner Mongolia, the Shanganning Border Region, Guangdong, Guangxi, Hainan, Fujian and other provinces and cities. Water soluble fertilizers in these areas are mainly applied to cash crops and, through higher yields and incomes, bring considerable economic benefits to the farmers using these products. In addition, Monband also participates in government tenders, thus assisting the government in meeting its water soluble fertilizer procurement goals.
Export markets for our products include France, Spain, Britain, America, Canada,India, Brazil, South Africa, South Korea, Turkey, Jordan, Southeast Asia, Dubai, and the Middle East...; in total, we have supplied more than 50 countries and regions with our products. Global importers include large-scale international water soluble fertilizer factories and traders.