Product Description
PVC Chemical Additives Auto Weighing Mixing Dosing Batching System
Full Automatic Plastic PVC Powder Heating Cooling Mixing Dosing Machine application for plastic extrusion formula weighting, heating mixing, cooling mixing to final storage.
Whole machine control system by SIEMENS newest model PLC control system, include CPE, stabilier, ACR ( and other additives) auto dosing, PVC and Caco3 vacuum loading, all Raw Materials mixing according to setted formula. Control part include auto dosing, vacuum loading, heating mixing, cooling mixing, auto and manula discharge, conveyor mixing material to final storage.
PLC screen touch to operate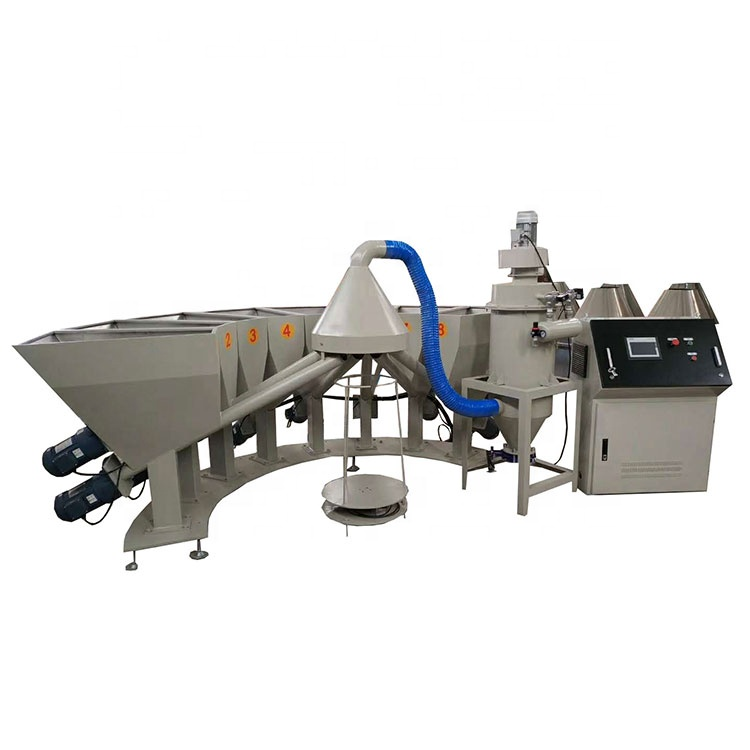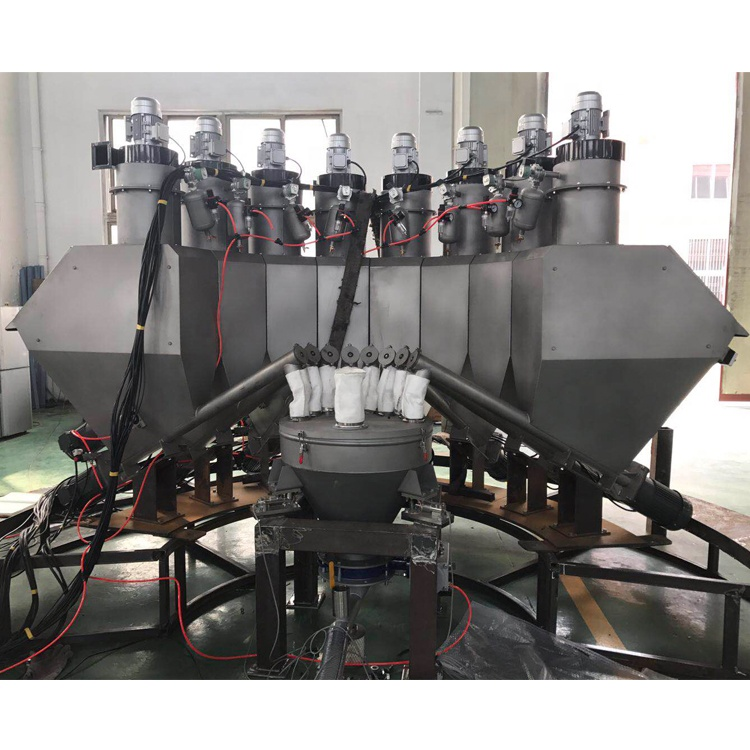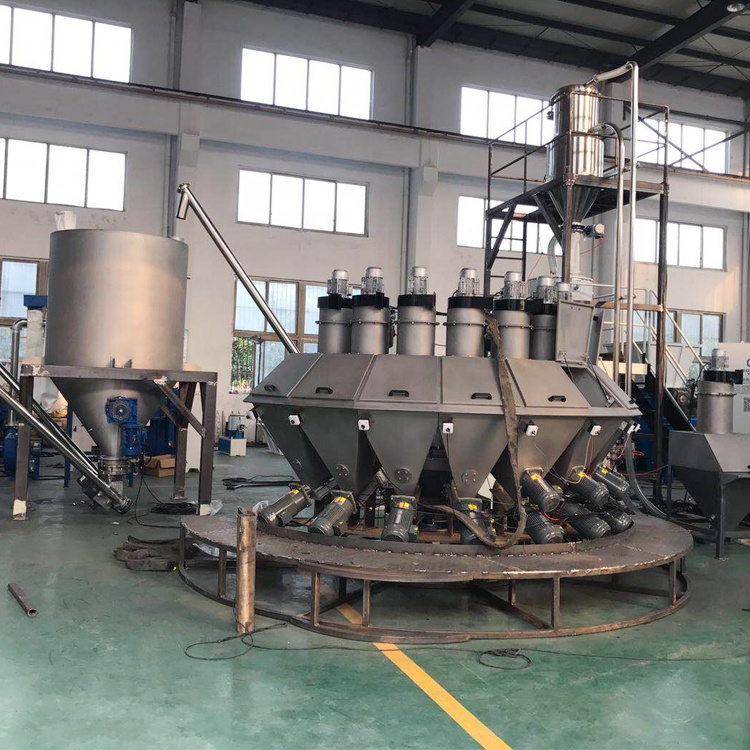 Part 1 - Whole machine control system
SIEMENS brand PLC control by screen touch to operate, whole process all fully automatic, from auto dosing, vacuum feeding, heating and cooling mixing, discharge to final storage.
Part 2- Automatic dosing part
PVC powder + Caco3 + CPE + Foam agent + Stabilizer, etc... mixing by PLC control system
Additives plastic raw materials for automatic weighing by electronic balance sensor
Advantages: • Anti-bridging device avoid raw materials stick to the wall of batch
• Filter adsorb powder, and finally pour the material into the batch
• Auto sensing weighing until all additives conveyor together in one batch, weight control by SIEMENS control system
Part 3- Vacuum feeding system
Vacuum feeding PVC powder and Caco3 station, additives raw materials after weighting to heating mixing part
Part 4- Dust problem?
Not problem. Whole automatic dosing and mixing system we equip 4 dust collector, one for station, one for heating mixing, one for cooling mixing, last one for transit storage. Also doing part have filter to avoid powder.
cuum feeding PVC powder and Caco3 station, additives raw materials after weighting to heating mixing part
Part 5- Final storage
1. Inner part equip with anti-bridging device, that won't stick to the wall storage even raw materials mixed one week
2. 2 screw conveyors for 2 extrusion line fully automatic, no need worker